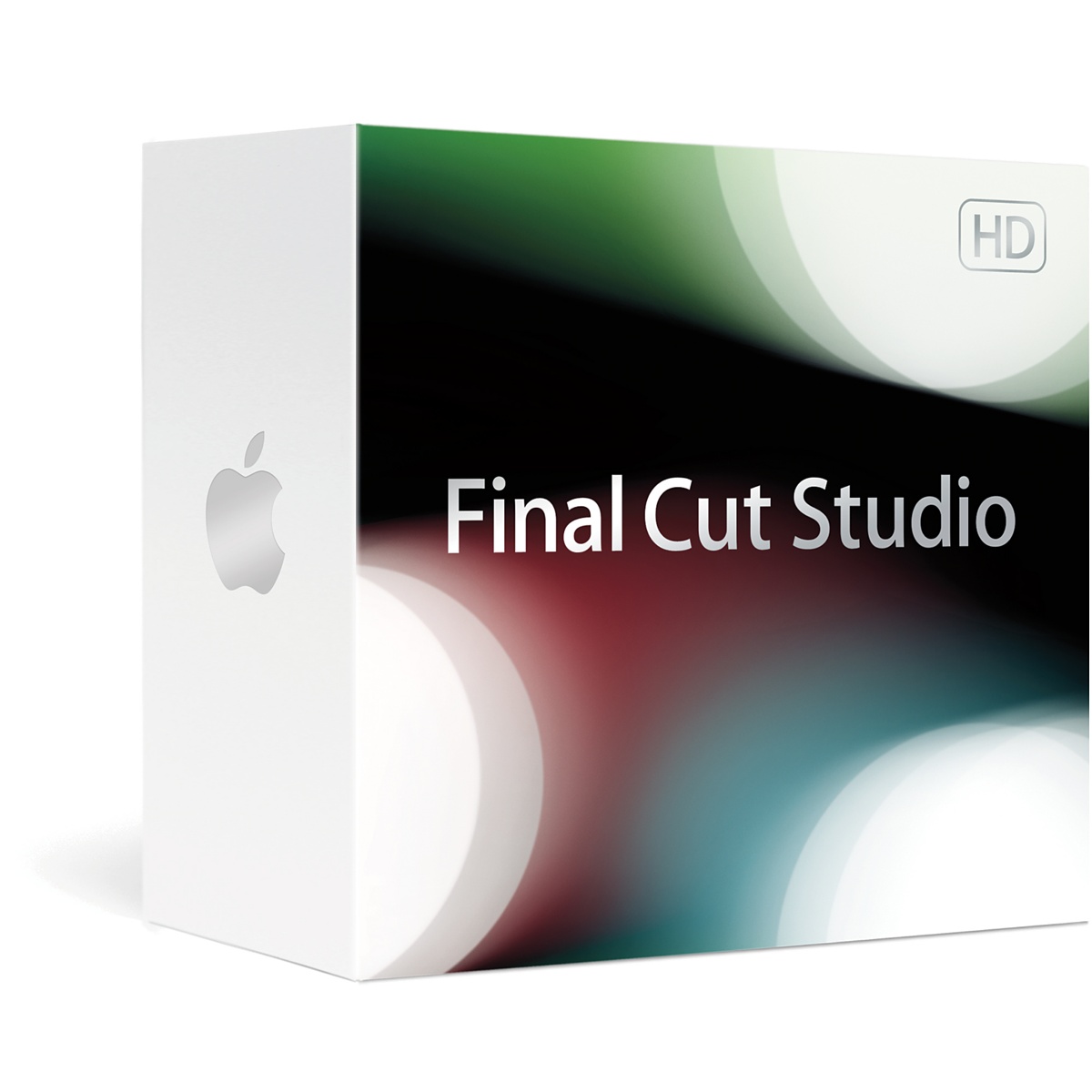 Edit, animate, mix, grade, and deliver on a Mac with Final Cut Studio. It includes more than 100 powerful new features. Use new versions of the ProRes codec to edit at high quality with reduced file sizes in a wide variety of workflows. Work with clients or colleagues in real time from anywhere in the world using iChat Theater. Add dramatic 3D graphics, repair common audio problems, and automate delivery in just a few clicks. The leading post-production suite now includes significant upgrades to Final Cut Pro, Motion, and Soundtrack Pro and updated versions of Color and Compressor. It also includes DVD Studio Pro, the industry standard for DVD authoring.
Feature :
Expanded ProRes family.
Edit even faster at higher quality across workflows ranging from offline editing to broadcast events to high-fidelity compositing.
Easy export.
Use the new Share window in Final Cut Pro 7 or Motion 4 for single-click delivery to your Apple devices, the web, a Blu-ray disc, or a DVD.
iChat Theater support.
Work with clients or colleagues in real time from anywhere in the world. Just send your Final Cut Pro video to iChat Theater.
New speed change tools.
Change clip speeds with ease from the redesigned Change Speed window in Final Cut Pro 7. You can also create constant or variable speed changes in the Timeline.
3D shadows and reflections.
Motion 4 lets you add dramatic shadows and dazzling reflections that respond naturally as objects and lights move through 3D space.
Voice-level match.
The new Voice Level option in the Soundtrack Pro 3 Lift and Stamp tools lets you instantly match dialogue levels across your project.
Support for 4K files.
Color 1.5 lets you grade and render at maximum quality, with a workflow that supports native 4K files from cameras such as the RED ONE.
Batch templates.
New batch templates in Compressor 3.5 let you automate end-to-end encoding workflows including settings, destinations, and post-encoding delivery.
DVD authoring.
Produce studio-quality DVD titles with drag-and-drop ease using DVD Studio Pro 4.